Restoration Proclamation Study
Get ready for the upcoming General Conference for the Church of Jesus Christ of Latter-day Saints with this nine part Restoration Proclamation study.
In the April 2020 General Conference, President Nelson released a new proclamation to the world in commemoration of the 200 year anniversary of the Restoration of the gospel of Jesus Christ.
To prepare for that epic conference, we put together a 30 day study of the Restoration of the gospel for kids and adults.
That study was extremely popular, and we wanted to put something together for this upcoming conference as well. What better way than to study the Restoration Proclamation?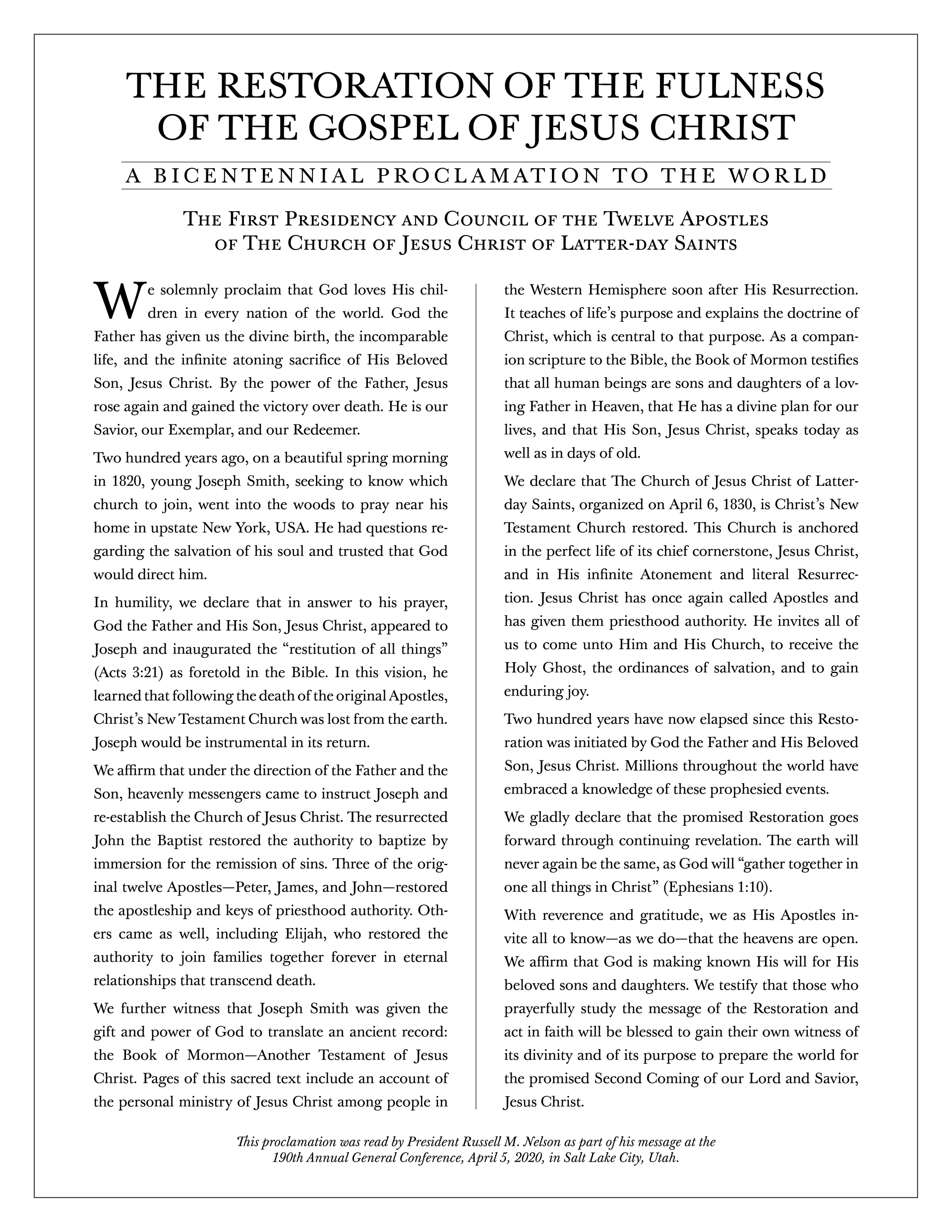 The Restoration of the Fulness of the Gospel of Jesus Christ: A Bicentennial Proclamation to the World Study