Here's a list of beautiful DIY indoor Christmas decor ideas for your home! These 23 Christmas decoration ideas are perfect for indoors, like your living room. Get in the holiday spirit by decorating the inside of your house using these ideas as inspiration!
Links on this website may be affiliate links.  We are an Amazon affiliate, which means we will receive a small compensation for each purchase you make through our links at no extra cost to you. 
DIY Christmas Indoor Decor Ideas
Like these ideas? Share them on Pinterest! And don't miss out on all of our other amazing Christmas ideas!
These sweet-smelling orange and clove garlands are bright, fun and good for the environment! When you're finished with them they can go straight on the compost. Here's to a zero-waste Christmas.
This 15-minute craft is simple to make, and highly customizable. This Easy Lighted Ribbon Christmas Tree will dress up your Christmas table, light up your mantel, or just smile as you walk by them. Only you will know how quick and easy these little trees are to put together.
If you love all things rustic and farmhouse, this embroidery hoop wall art is the perfect project for you. So, grab your buttons and ribbon and get started on this holiday craft idea today. Hang it on your door or above your mantel.
DIY is much cheaper & unique than store-bought Christmas decor. Especially when you upcycle and repurpose fabrics, wood, and other materials. Make these cute snowmen with upcycled fan blades or repurposed wood.
Christmas is the cookie baking time of the year so this cookie cutter garland is simply a way to start the cookie baking season. Or maybe to display your favorite cookie cutters, new or vintage. This is very simple to make!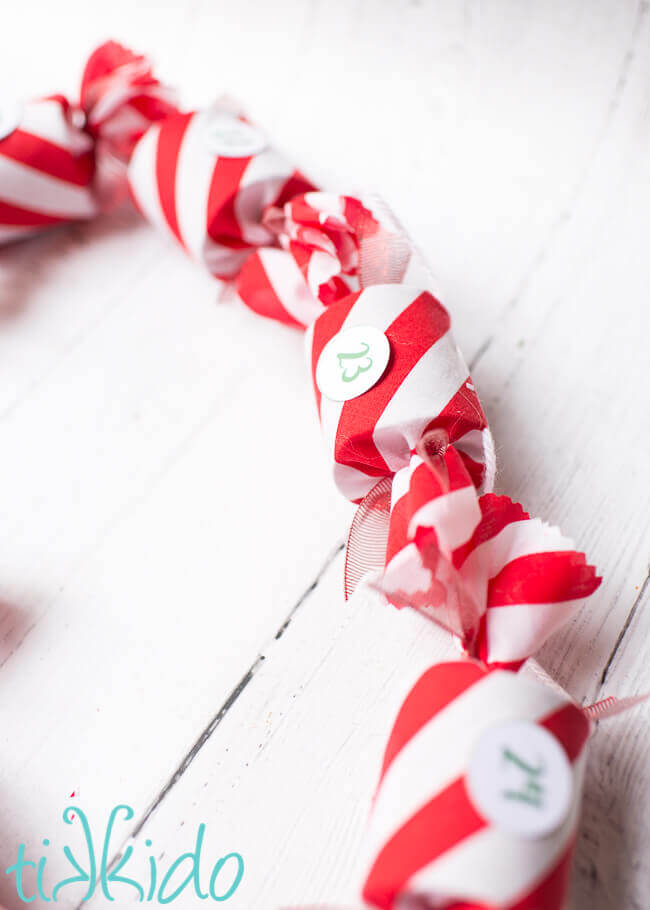 This DIY advent calendar doubles as a charming Christmas garland that looks like a string of peppermint candies. Fill this advent calendar garland with candies, and since it's made with durable fabric, you'll be able to use it year after year.
Are you looking to decorate your house for the Holidays with a homemade craft project? The Mason Jar Christmas Candle is super easy to make with your children and also perfect for gift giving. If you can use fresh cranberries and sprigs pine, it will give it a more authentic look, but plastic pine and beads are also good. It will light up any room!
Don't miss this beach-inspired DIY sea glass Christmas tree craft using your sea glass collection that you'll want to display every holiday season. You'll love the way these sea glass Christmas trees turned out. They are cute and fun with the starfish topper but also elegant with all the natural glass.
If you are looking for a DIY Christmas floral centerpiece to fit your rustic farmhouse decor you will love this dollar tree DIY Christmas tin can craft! With the holidays coming up, you are going to LOVE showing off this DIY farmhouse Christmas decor. This tin can craft makes for a fabulous Christmas floral centerpiece
There's not much time left until Christmas, so if you're looking for some quick DIY Christmas Decor to add a little holiday cheer to your home, look no further! These wood cutouts decorated with acrylic pours are perfect to celebrate the season in a quick, easy, and fun way!
Here are e some lovely Snowman decorations not made from snow but from wooden slices and these are are real treat. These would make wonderful family gifts from children!
Make this adorable and easy DIY Christmas Card Holder Wreath to display all the great photo cards you receive each year. Start pinning all those great cards all around the wreath as they come in.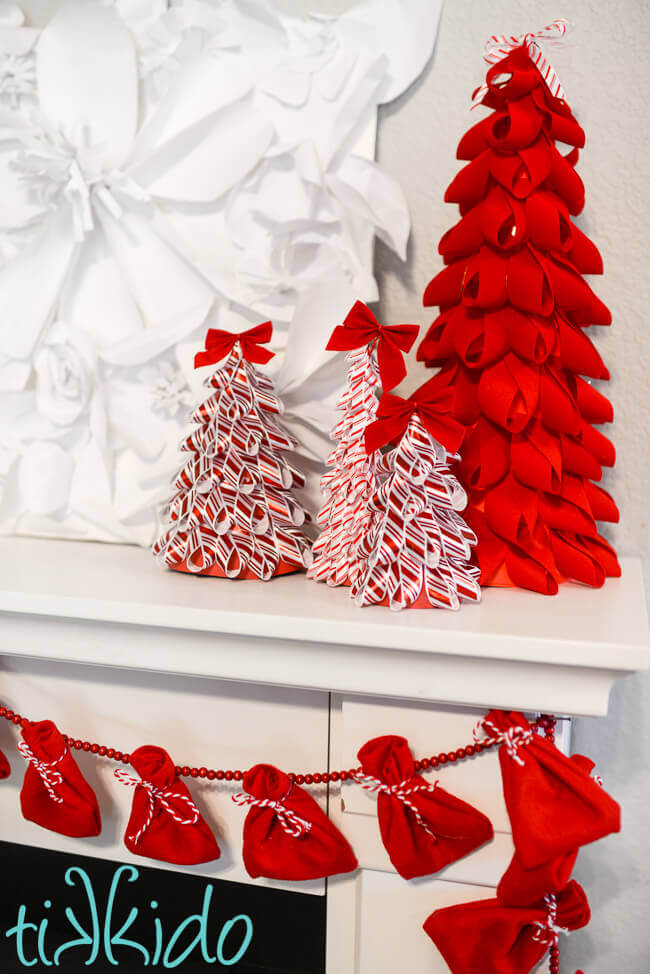 Craft your own gorgeous Christmas fireplace mantel decorations by making these 3D ribbon Christmas trees out of cardstock and ribbon. Loops of candy-striped ribbon can turn your mantel into a Christmas wonderland with these beautiful ribbon Christmas trees.
These mason jars for Christmas are so cute! Not only do they pay homage to the three cuties of Christmas, but they're so whimsical and all homemade, what's not to love?
Christmas is one of the most fun holidays to decorate for. DIY Christmas decorations are a great way to decorate your home on a budget during the holidays. This DIY Reindeer Christmas Sign is super easy and simple to make!
Such a cute way to countdown the days to Christmas! And after Christmas has come and gone, flip it over and use it as wall art! It is easy enough, you can start it and finish it today!
An adorable piece of wall art for the holidays. This O Christmas Tree wall hanging is simple and inexpensive to make. Give it as a gift or display it in your own home this holiday season.
Looking to jazz up your holiday decor on a budget? Try this DIY Dollar Store Christmas Candle Holder that takes only minutes to make and leaves a festive glow for your home.
Make a beautiful DIY upcycled sweater wreath using an old sweater and some supplies from the Dollar Tree! Wreaths so festive and fun to make — plus they look beautiful hanging on your door.
Have scrap wood laying around? Use it to create this cute DIY Christmas village! This is a quick and colorful scrap wood project and you'll love how it turns out.
It's a fun project and the will kids absolutely love it. They won't able to help a whole lot, because hot glue is hot and they have little hands, but they can enjoy picking out what goes inside. So, if you're ready to make a snow globe from a mason jar, let's get started!
Gnomes are just about the cutest thing ever! If you need Christmas decorations to make yourself and want large Christmas gnomes, these easy diy gnomes are perfect for you.
You can make DIY Christmas votive holders in no time at all. Add battery-operated candles to decorated mason jars to light up your mantel or shelf. Light up the night during the holidays with some gorgeous Christmas luminaries.
Pin These DIY Christmas Indoor Decor Ideas!
Like these DIY Christmas Indoor Decor ideas? Share them on Pinterest! And don't miss out on all of our other amazing Christmas ideas!